It's everything you need on one, simple device.
Small in size, Clover Flex is built to do business wherever you are. Easy to take with you and easy to hand to customers- they can dip, swipe, tap, enter a pin and sign, whether in line, in the aisle, or at the table. And its built-in receipt printer and scanner ensures Clover Flex delivers the ultimate in flexibility.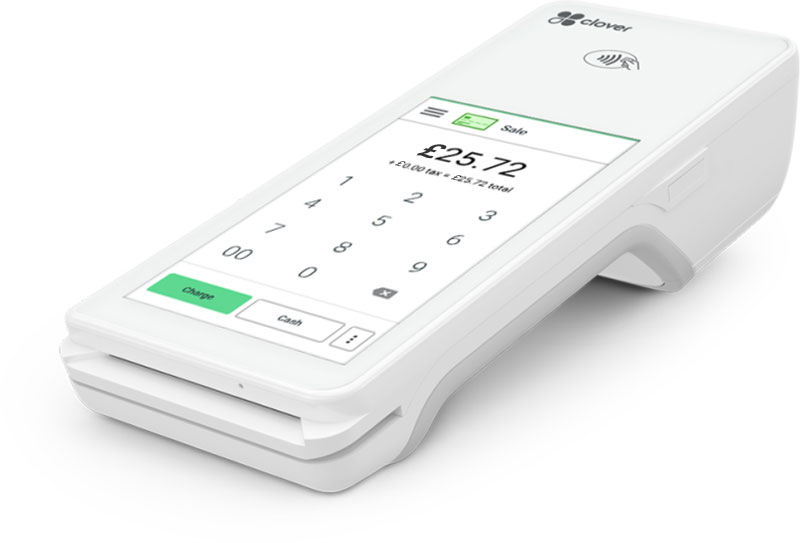 Accepts all payments
Clover Flex accepts credit, debit, EMV chip cards, NFC payments, Apple Pay, Google Pay, gift cards and cash. Plus, we track your sales in real time and provide detailed reports on device and on the web.
Stay connected
Wireless LTE capability lets you take payments anywhere on the road—or use WiFi or Ethernet closer to home.
Customize it to your needs with Application Market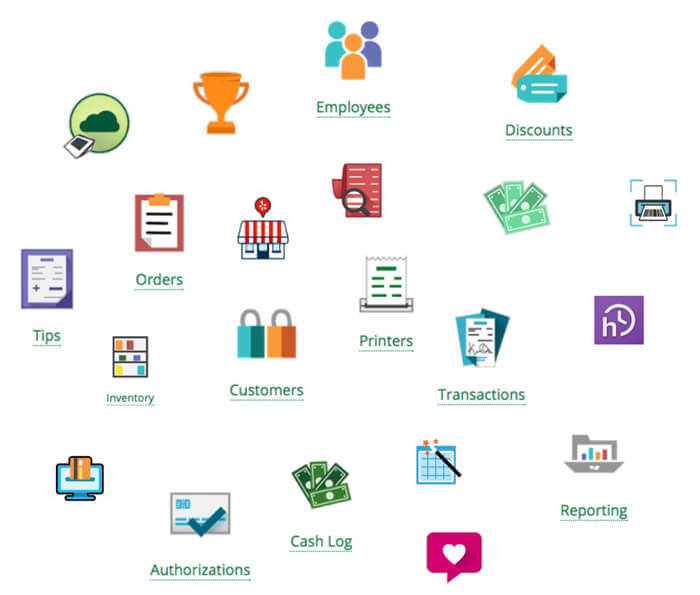 Clover Flex does more than just credit card processing.
Many applications allow you to add features like QuickBooks Integration, Cash Discounting, Gift Cards and Loyalty Cards, Shifts Tracking, Coupons and many more.
Virtual Terminal and Dashboard are built in.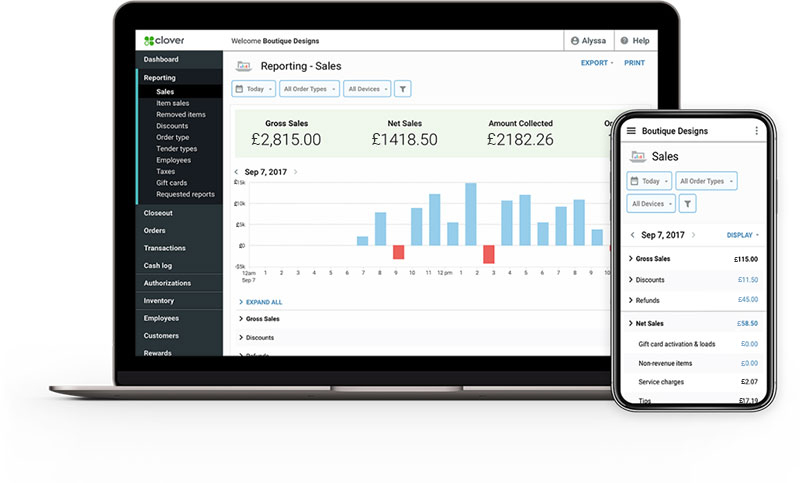 Want to take payments on your mobile device or Tablet? Clover Flex comes with built in virtual terminal for payment processing. Take payment and email receipt to your customers. Online Dashboard and Clover terminals are synchronized and allows you to see all reports and manage physical terminal remotely.
Flexible Receipt and Marketing options
You can print , email or txt receipts. At checkout your customers can chose to follow your business and Clover then add their contact info to customers database.